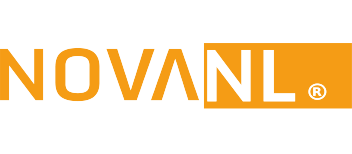 Interested in POS material from NOVANL?
[email protected]
+31138330055
NovaNL is an accessories brand that combines innovation and style for the ultimate phone and tablet experience. At Foneday we offer our customers the opportunity to purchase the extensive NovaNL collection, so that you can provide your customers with high-quality mobile accessories for renowned brands such as Apple, Samsung, Huawei, and more. Whether you are looking for tempered glass screen protectors, stylish cases, durable cables or other mobile accessories, you will find it all with us.
We understand that margins are important in this industry. That's why we offer competitive prices without compromising on quality. NovaNL distinguishes itself by the excellent quality of its products and competitive prices that have been developed and optimized especially for repairers.
Choose NovaNL at Foneday and benefit from high-quality and affordable accessories, supplied by a reliable partner who understands your needs. We strive to support your success with fast shipping, excellent customer service and seamless collaboration.
View our extensive range of NovaNL accessories and give your repair company an edge over the competition. Place your order on our website today and offer your customers the best quality and service with NovaNL. Together we ensure that your customers have the best mobile experience.